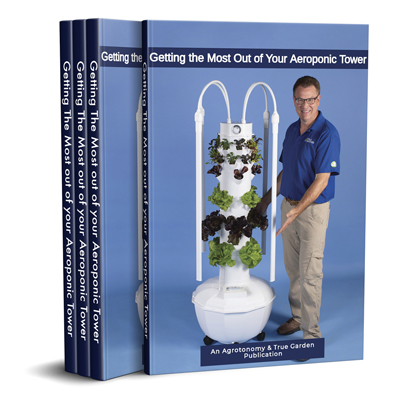 True Garden and Agrotonomy Tower Farms are proud to announce the release of 2 e-books: 1. Getting the Most Out of Your Aeroponic Tower This 145-page e-book is addressed to Tower Garden owners. It is packed with pertinent advice aimed at getting better results when...
read more
Join the Tower Garden Seedlings Newsletter
Subscribe to receive a monthly newsletter featuring deals and promotions from True Garden. We respect your privacy, you can unsubscribe at anytime.